4 Common Mistakes to Avoid When Designing Your Patio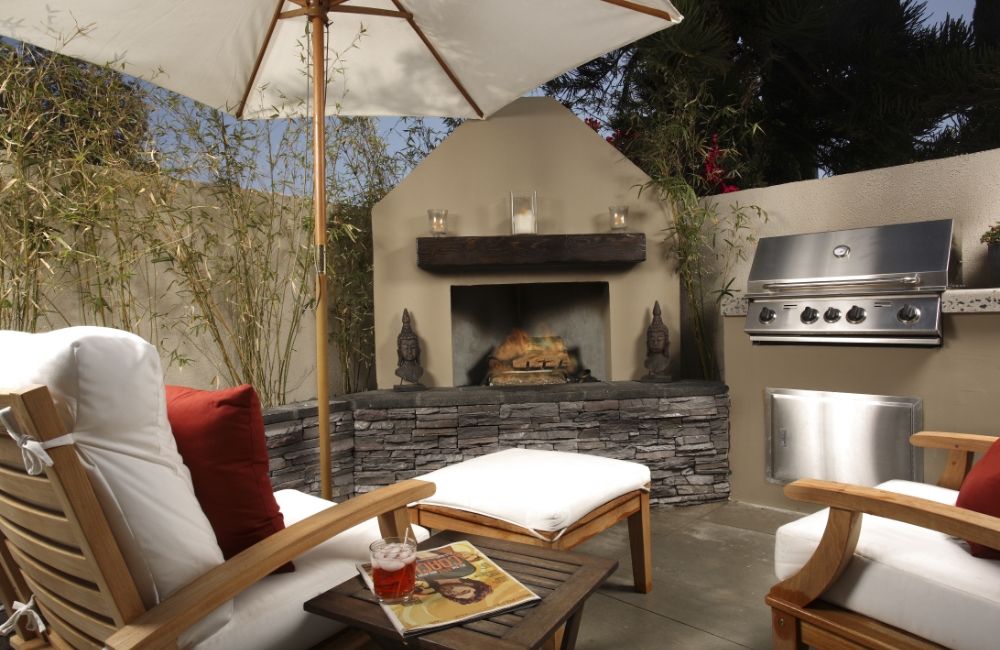 Patio season is nearly upon us. However, if you don't have a patio for your Edmonton property, it can feel like you're missing out on all the fun. 
But don't worry – there's no time like the present to begin planning your patio design!
With our short summers and long winters, you need to take advantage of the summers as much as possible, and patios are a fantastic way to do so.
Here are…
4 Common Patio Design Mistakes to Avoid 
1. Forgetting to Consider the Dimensions
You'd be surprised at the number of people who forget to consider this basic step in the design stages of their patio. In the beginning, everyone gets excited by planning what accessories they're going to buy to put on the patio, and the structural design itself often gets put on the back burner.
One of the first things you should do when considering your patio's design is to map out a general estimate of the dimensions. The best way to do this is by physically going out into your yard with a tape measure and putting down markers. Construction flags work great for this, but if all else fails, you could even use random objects like your children's toys or garden tools.
The point here is just to give yourself a general idea of the are that your patio will cover. After you map out the basic dimensions, consider where all the patio furniture you want to buy will go. You might realize that you need to dedicate more space for the patio or even that you have way too much space allocated.
2. Not Planning for the Elements
Many people go about the patio design process similar to how they would design a living room indoors. However, there's just one problem with this – when designing a patio, you must contend with the elements.
That means you'll need to consider things like:
The position of the sun when you're most likely to be on your patio.
Canopies and awnings to protect against rain.
Custom enclosures to reduce exposure to wind.
Water-resistant patio furniture.
… and other ways your ability to relax on your patio might be affected by mother nature.
3. Not Installing a Fire Pit
It wouldn't be the first time someone got so caught up in the excitement of building their patio that they completely forget to leave space for the central feature – the firepit.
The positioning and style of this feature is especially important if you're thinking of a below-ground fire pit or one that requires a custom design built with stone or brick.
4. Not Hiring an Experienced Professional 
If you're planning to build a patio, you want it done right. This isn't just because you want it to look good. Having a patio also serves another purpose.
A well-built patio can actually increase the resale value of your property. So in a way, your new patio is an investment for when you decide to sell your home.
On the other hand, if your patio is poorly designed and built, it can actually negatively impact the resale value of your home. That's why it's so important to hire the right patio company for your property. 
Looking for a Patio Builder in Edmonton?
The team at Earth and Turf Landscaping has extensive experience with installing beautiful custom patios for residents of Edmonton and the surrounding areas. Not only can they help you out with the design, but they can also assist in selecting the right patio stones for your Edmonton property! Please contact them today to learn more.