How to Make Your Yard Look Great: 8 Critical Property Maintenance Tasks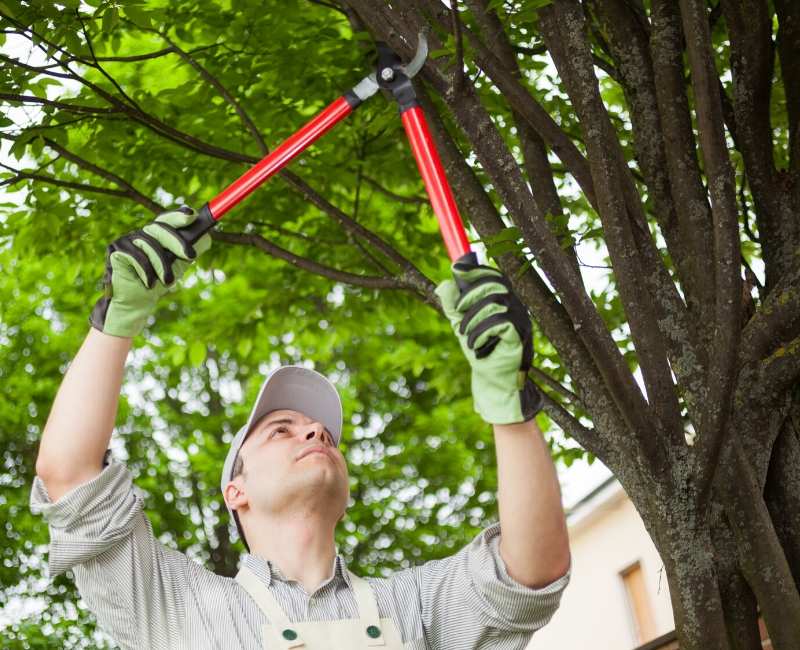 Whether it's your business's property or your personal home, nothing looks better than a well-kept yard.
Unfortunately, maintaining such a property can often be time-consuming and energy-intensive. With work, family, and all of your other responsibilities, you simply won't have enough time to do all the things you want to do to make your property stand out from all the rest.
For this reason, we've decided to compile a list of the top 8 things you can do that will make the biggest difference in terms of your property's aesthetics.
Let's take a look!
1. Lawn Mowing
Regularly mowing your lawn will hands down make the biggest difference in terms of how your property will look to those who pass by.
In general, businesses and homeowners should make a point of cutting their lawn at least once every six to ten days. This will help avoid that over-grown "jungle" type look that develops when you fail to mow your lawn.
2. Herbicide Weed Removal
Weeds are another pesky problem that can detract from the aesthetics of your property.
If you're like most people, you've tried manually removing unsightly weeds and plant life from your property. While this might be effective for a small yard, it becomes nearly impossible with a larger property.
In this case, you might have an easier time removing weeds (and keeping them away) if you use a herbicide weed removal spray.
3. Aeration
Aeration allows water and other nutrients to penetrate the surface of the ground and reach the roots of your grass.
This is done by punching small holes into the surface of the ground.
Aeration helps promote a thicker, fuller, healthier lawn.
4. Tree and Shrub Pruning
Similar to how mowing your lawn prevents your yard or property from appearing overgrown or abandoned, so too does pruning your trees and shrubs.
Well-manicured shrubbery helps provide your property with a refined and sophisticated look.
It's also important for safety. For example, if you have a tree that is growing dangerously close to a powerline, it's a good idea to trim it immediately to prevent things like fire or electrical outages.
5. Tree Removal
You'd be surprised how much the look of your property can be changed by simply removing a few trees from strategic locations. Doing so can let more light in through your windows and create a more open concept for the layout of your property.
Also, removing leaning or overgrown trees can give you the peace of mind that comes from knowing they won't fall over in a storm or high winds and damage your possessions.
6. Stump Grinding
After you remove a particular tree from your property, the last thing you want is an ugly stump sitting in the middle of your yard.
This will stand out like a sore thumb.
Instead, consider grinding the stump down to improve the overall aesthetics of your property.
7. Parking Lot Sweeping
If you're a business owner, you understand the obscene amounts of dust, sand, rocks, and other debris that can gather in your parking lot.
Your customers shouldn't feel like they are trekking through a dusty desert every time they pull up to your business.
Always be sure to keep your parking lot clear to prevent this from happening to you!
8. Garbage Haul Away
Finally, garbage resulting from household chores, day to day business, and many other sources tend to pile up quickly.
In order to protect the aesthetics of your property, make sure you have a plan for safely disposing of your waste.
Earth and Turf Landscaping – An Edmonton Property Maintainance Provider
If you need a property maintenance service in Edmonton, look no further than Earth and Turf's property maintenance services. From lawn care to tree removal to snow removal, they've got you covered! Contact them today to learn more.