3 Great Ways to Spice Up Your Patio's Design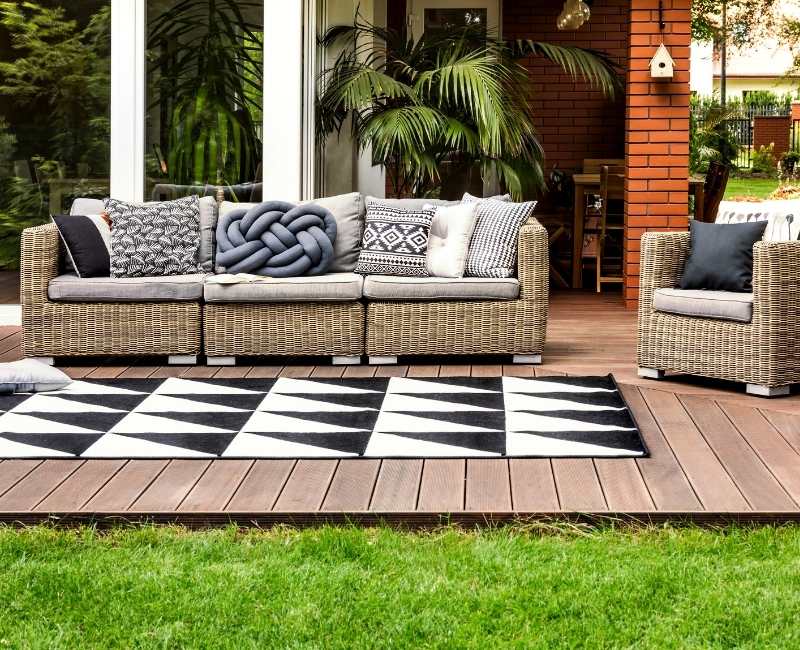 A backyard patio is a place where family, friends, neighbours, and many others congregate to spend time together, enjoy great food, and indulge in the occasional cocktail.
So it's safe to say you want your patio to create an environment that helps people feel relaxed and comfortable. It's also important that it looks good too!
Here are a few great ways to spice up your patio's design this year.
1. Add a Fire Pit
There's nothing quite like staring into the glow of a crackling fire with your loved ones as you exchange stories and enjoy each other's company. That's why a fire pit can be a fantastic addition to your patio.
You have a couple of options for installing a fire pit on your patio. The easiest way to do so is to install an above-ground fire pit. These are great if you want something that's portable and easy to move around.
You might also decide you want to install a built-in fire pit. While it's best to plan for this when you're originally building your patio, professional landscaping companies will usually have the tools and expertise required to install a permanent firepit on a pre-existing patio.
The nice thing about these fire pits is they can be very decorative. You can choose from different types of stone or decorative metals to be used to create a built-in fire pit.
2. Patio Furniture
You can have the nicest patio in the world, but if you don't have anywhere comfortable to sit, it's all for nothing. Although it might be cheaper to set up a half dozen lawn chairs in a circle, investing in some quality patio furniture is nearly always worth the expense.
There are several different pieces of patio furniture you might want to consider:
Regular chairs
Benches
Coffee tables
Lounge chairs
Armchairs
Rocking chairs
Suspended chairs
Hammocks
More
The most important thing to consider when picking out your patio furniture is that it is comfortable and can withstand the elements if it is left outside. However, it's still a good idea to store patio furniture in a garage indoor storage room during the winter when it is not in use.
3. Patio Awning or Gazebo
If you're going to go to the trouble of designing and building a patio in your backyard, you may as well make sure you can use it during all weather conditions.
A gazebo or awning is a great way to make sure you can. Not only do these things protect you from rain, but they also make sure you don't get too hot by providing some much-needed shade from the sun!
Our summers are short enough as it is, so you may as well make sure you can enjoy them as much as you can.
Patio Builders in Edmonton
The three strategies mentioned in this post can definitely help you spice up your patio this year and add a little variety to your backyard. But in order to take advantage of them, first, you need to have a patio.
If you don't, get in touch with the team at Earth and Turf Landscaping. We specialize in providing residential landscaping and hardscape services in Edmonton.
With our assistance, you can create the patio of your dreams! Please contact us today to learn more.